the shorty awards
---
The Shorty Awards is the largest social media award show in the world.

What happens on social media can change the world, create new stars and ignite global movements. The Shorty Awards were the first awards to honor social media, and by constantly evolving along with the medium it honors The Shortys remains the most prominent award show of its kind, engaging an online audience of millions and culminating in a blockbuster ceremony in New York City. It recognizes the influencers, brands and organizations on Facebook, Twitter, YouTube, Instagram and more. Past winners include David Dobrik, Karlie Kloss, Casey Neistat, Erica Garner, Janet Mock, Miles McKenna, Jenna Marbles, Cardi B, and many more.

As the Senior Creative Producer and 8 shows under my belt, the role encompassed many different things. I lead up the entirety of the influencer competition which nominates over 500 creators a year across multiple industries and platforms. I was responsible for all of the creative under the brand. This included shortyawards.com and the brands visual identity across events, print and digital. Production wise I showran the ceremony which includes scripting, run of show, talent and much more. I also brought in the largest partnership in Shorty history thanks to the brilliant and incredible Karyn Spencer.
TLDR: I made sure people were nominated, that people win and that everything looks good.
My favorite part of the job was giving incredible creators and activists the visibility of our worldwide stage. Providing a platform of recognition to those carving their own paths was the impetus for the entire hustle.
The Fab Five from Netflix's
Queer Eye
hosted our "step & unique" that was designed by Blue Revolver. It had slinkies on it and they were fabulous interviewers.
Matt King
,
Jason Nash
,
Alex Ernst
,
David Dobrik
and
Todd Smith
in the DIRECTV NOW Winner's Cave after winning Best YouTube Ensemble. If you aren't watching
David's vlogs
on YouTube you're missing out. Someone needs to give him a television series that's essentially a reboot of
Entourage
.
This is
Sree Sreenivasan
interviewing
Scott Rogowsky
from HQ. Sree was interviewing winners of our Brand & Organization competition that night but couldn't resist a quick selfie with Scott.
Keke Palmer
hosted the 11th Annual Shorty Awards powered by DIRECTV NOW. She's a fucking star. Funny, smart - a natural born performer.
Here's
Nyma Tang
accepting the award for Best in Beauty. Since I started I've updated all the Shorty colors to be brighter, more poppy versions of themselves. I put these colors everywhere. I look forward to one day using other colors on a daily basis!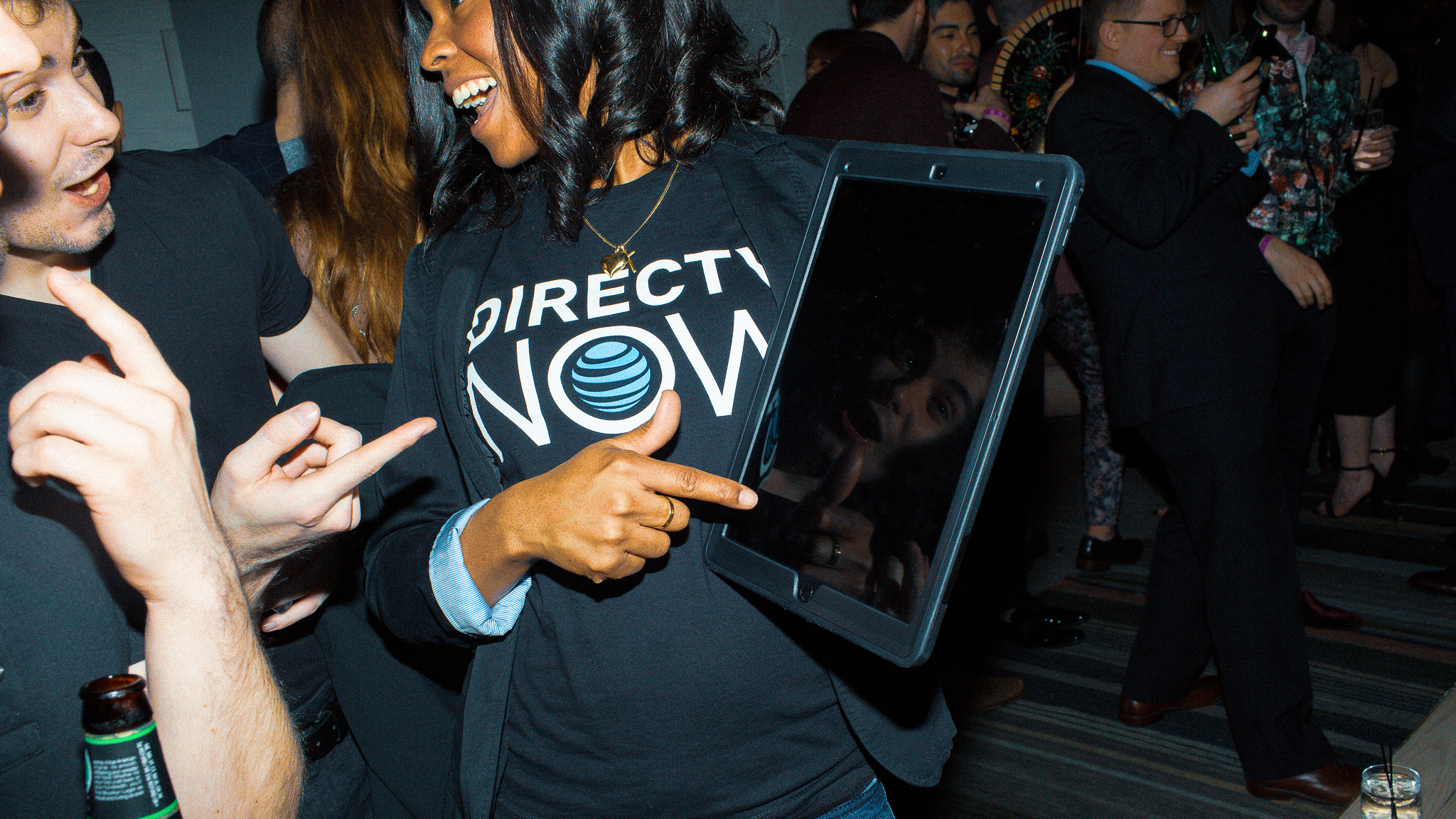 This is at the after party! Did I mention that the DIRECTV NOW presenting partnership was a result of my relationship with
Karyn Spencer
, overall goddess of ideas? At the after party people had the option to sign up. I signed up! My own activation worked on me.
There is a LOT more content than what's here! And this is only one of the shows!
We can talk about it if you'd like, I have a lot of great stories from the past four years.